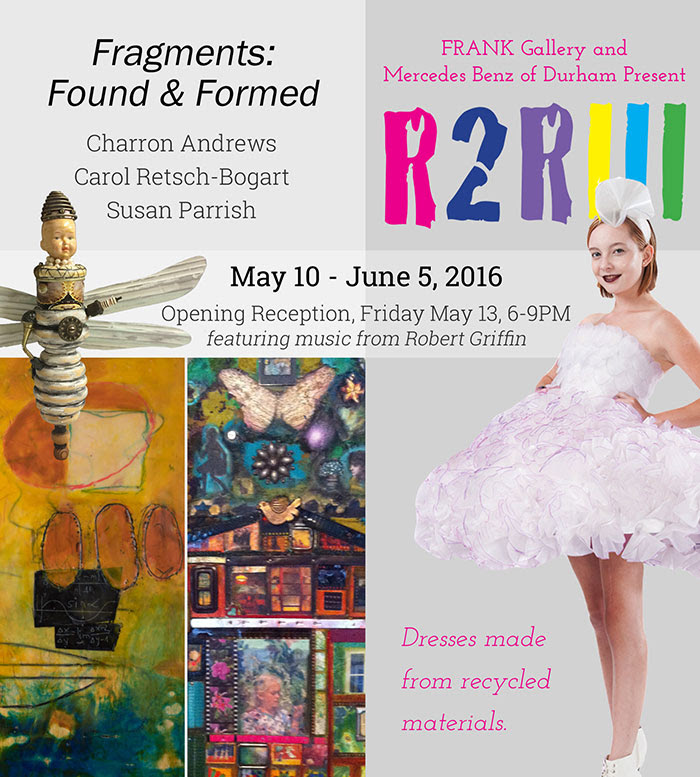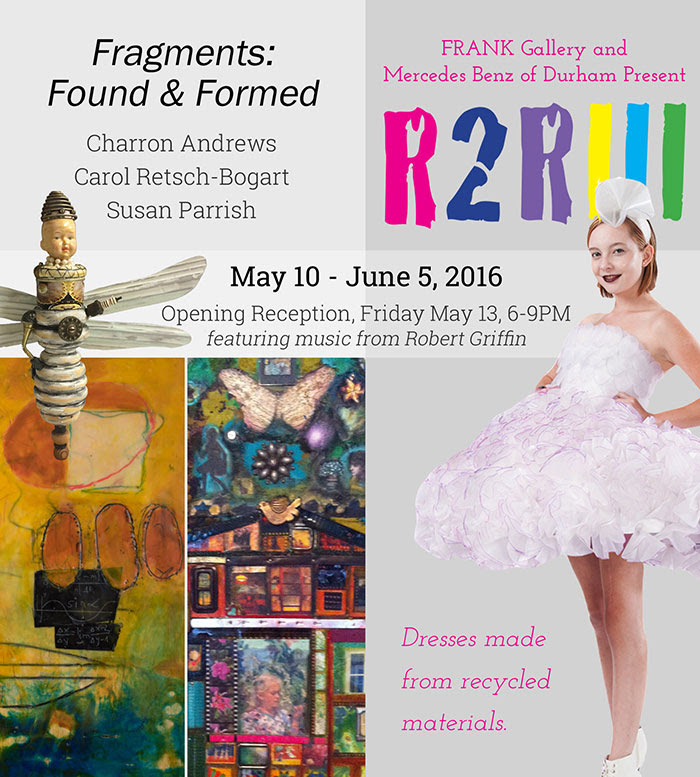 In this show with 2D and 3D artists Charron Andrews and Susan Parrish we incorporate "odd bits and pieces" into our works.
The imaginative and amazing Rubbish to Runway dresses made of recycled materials will also be exhibited.
Come for the opening on Friday the 13th (of May) 6-9 pm (part of the 2nd Friday Artwalk.) It should be a fun evening with colorful and playful art , music and refreshments!
As part of the show, there will be an Artist Talk on Thursday, May 19TH at FRANK 6-8.