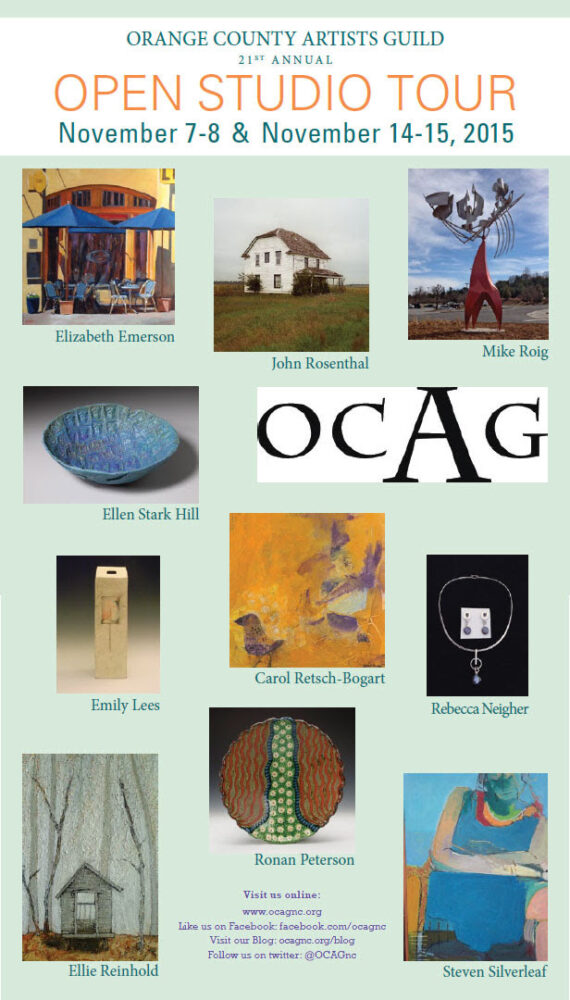 Daylight savings time has ended and a definite fall nip is in the air. It's time for the Annual Orange County Artists Guild Studio Tour.
I will have lots of new work and a wall of new small framed wax pieces.
Carolina Woman Magazine featured me and 5 other OCAG artists, check it out.
I so hope to see you – I am Studio #27 open BOTH weekends, and potter Savannah Scarborough will again be downstairs.
The Orange County Artists Guild Open Studio Tour is November: 7-8 & 14-15. Hours are 10am-5pm on Saturdays and Noon-5pm on Sundays. The tour is free and open to the public.